We invite all to join us for Holy Mass for the
Third Sunday of Ordinary Time
Sunday, January 23, 2022
In case of Inclement Weather:
Its that unpredictable time of year once again in East Tennessee! If we are faced with snowy or icy conditions, please refer to an email from the office, the St. Therese website (www.saintthereseclinton.org) or check out our facebook page for updates or in the event that Mass or events are cancelled.
Please note: If you are not receiving weekly bulletins, you are not on the parish email list. Please email or call the office at office@saintthereseclinton.org or 865-457-4073, and we will be happy to add your email to the parishioner list.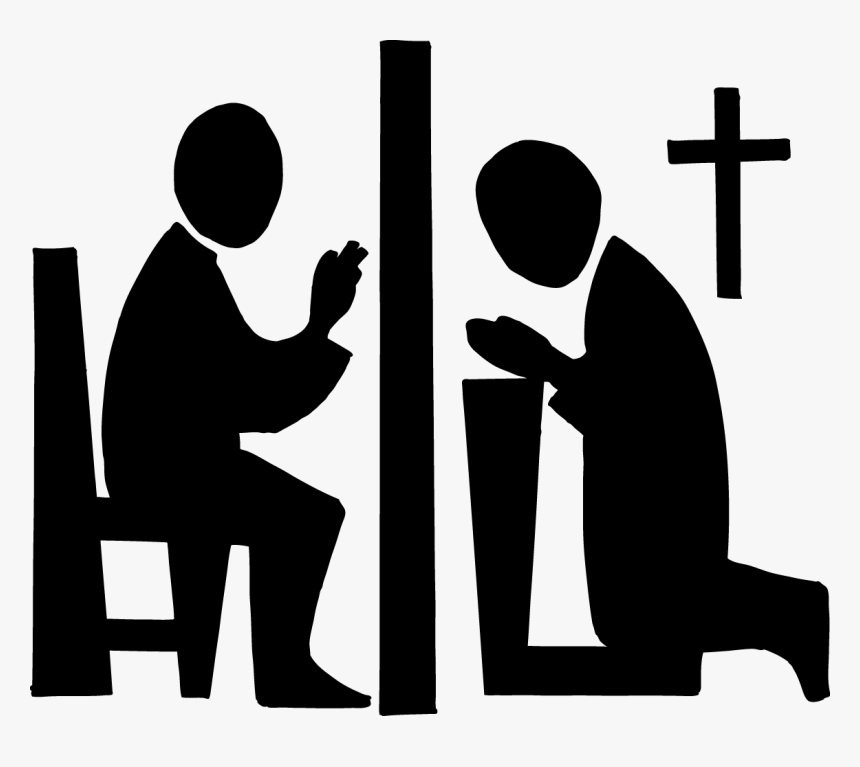 SACRAMENT OF RECONCILIATION: Confessions will be heard 4:15 p.m. Saturdays before the 5 p.m. Vigil or by appointment, by calling the office at 865-457-4073. USCCB Examination of Conscience

---
Council of Catholic Women CCW NEWS:
CCW Sunday is this weekend, and representatives from CCW will be available after Mass to answer any questions and welcome those who would like to be involved with the Council of Catholic Women here at St. Therese. Light refreshments will be served.
---
THE BISHOP'S APPEAL FOR MINISTRIES IS UNDERWAY
The Bishop's Appeal for Ministries begins with a mailing that many of our parishioners have received or will soon receive. This is a mailing from Bishop Stika asking for a generous commitment to this year's Appeal.
Your gift not only funds many of the operations of the Diocese of Knoxville, it funds services that are of great help to the ministries here in our parish.
Each Appeal gift enables the diocese to build up the kingdom of God throughout East Tennessee. God gives us all that we have. Even when we want to believe that our successes are self-made, we know that it is God who has blessed us abundantly with all we have. He is always giving to us. His grace is always there for us. One way that we can show our gratitude is by offering our generous financial support to our parish and to our Diocese and to the Church throughout the world. The gifts that we give enable ministries, education and services that touch thousands of lives.
Our parish goal is $13,000. With your support, we can reach and exceed this goal. Please answer Bishop Stika's request and make a commitment to the annual appeal. All pledges can be paid in ten installments. Thank you in advance for your support.
BLESSING BOX: We are collecting non-perishable donations to aid the needy in our community. Non-perishable and canned foods can be placed in the basket in the parish hall or drop cash/check in the box provided in the hall.
Suggestions:
Toothbrushes/Toothpaste
Detergents
Paper products
Personal care items
Peanut Butter
Canned Meat
Cereals
THANK YOU SO MUCH FOR YOUR GENEROSITY!
---
Parishes welcome new members into the Catholic Church through a process of education & faith sharing known as the Rite of Christian Initiation of Adults (RCIA). This process includes several stages marked by prayer, study, and discussion. Anyone desiring to join the RCIA sessions for this year please contact the Parish office or David or Linda McCune (865) 457-5015. RCIA Classes are held every Wednesday at 6:30 pm, and you are welcome to join anytime!

---
"Jesus the Bridegroom" You may view Fr. Richards presentation at the Cumberland Mt Deanery CCW Meeting on Saturday, Oct. 23 at the link below:
Heavenly Banquet:
The marriage between Jesus the Bridegroom
and his Bride, the Church



---
DON'T MISS THESE IMPORTANT MESSAGES ON THE DIOCESE OF KNOXVILLE WEBSITE:
Bishop Stika Pastoral Letter: Sin and the Worthy Reception of the Holy Eucharist
Bishop Stika issues letter regarding Latin Mass in the Diocese
---
THURSDAY NIGHT SCRIPTURE STUDY: All are invited to join us in studying the upcoming Sunday's readings and gospel to help prepare for Sunday Mass. The meeting is held in the parish hall, with social distancing seating. If you are interested, please contact Jean Chiaro at (865) 742-5137.
---
PRAY THE ROSARY: Please join us in the recitation of the rosary before Mass on Saturdays before Mass, at 4:30 pm, and Sundays at 10:30 am. This devotion to Our Blessed Mother is needed now more than ever. On Mondays and Saturdays, we pray the Joyful Mysteries. Say the Sorrowful Mysteries on Tuesdays and Fridays. The Glorious Mysteries are prayed on Wednesdays and Sundays. And the Luminous Mysteries are prayed on Thursdays.
---
FOOD CITY GIFT CARDS AVAILABLE AFTER MASSES AGAIN St. Therese earns 5% for each gift card purchased and you can stop by after Masses to purchase in $25, $50 and $100 cards. Thank you so much for your support!
---
THE CALL TO VOLUNTEER: We have a small parish, but full of parishioners with big hearts that have given of their time and talents to help St. Therese through this pandemic. Your gift of time — whether ushering, lectoring, Eucharistic Minister or anything else — keeps our parish going. For those who have not signed up but are interested, or want more information, please contact the parish office at 865-457-4073.
The following ministries are needing volunteers at this time:
Lectors

Ushers

Eucharistic Ministers

Liturgical Decoration

Garden maintenance

Blessing Box
---
Please note that according to the new Decree by Bishop Stika on May 19, 2021, the dispensation to attend Holy Mass on Sundays and Days of Obligation has been lifted as of May 22/23. Also, face masks will no longer be required. Holy Water is now available for use in churches. Please see full decree for more information.
COVID-19 RESPONSE: For the health and safety of Fr. Richard, Deacon Dan, and all those who choose to attend Mass in person, we continue to follow the guidelines set by Bishop Stika and the Diocese of Knoxville.
***GENTLE REMINDER: The Bishop has extended dispensation from Mass indefinitely for all those who are ill, vulnerable, or uncomfortable with going to church. St. Therese and St. Joseph will continue to live stream Sunday Masses.
---