We invite all to join us for Holy Mass
Sixth Sunday of Easter, Sunday May 22
Saturday Vigil at 5:00 pm
Sunday at 11:00 am
---
Council of Catholic Women
Seeking a new CCW President:
As of the end of the month, Jean Chiaro will be officially resigning as co-president of Catholic Council of Women. We
thank her for her years of service and commitment in this position. CCW currently does not have anyone to take over
as president. Please prayerfully consider if you might be able to assume the responsibility as president. If you are
interested, please contact Jean Chiaro.
---
BABY BOTTLE COLLECTION: Starting Mothers Day, We are doing a baby bottle collection to support Choices Resource Center. Please take a baby bottle and fill with change to help the mothers who use Choices services with resources to keep and raise their babies. Fill your bottles through May and return in the beginning of June at collection time during the Mass or at the office.
---
SAVE THE DATE !
Sunday, June 12, 2022 · After 11 am Mass
Reception for Pete Chiaro • Please join us in celebrating Pete's Ordination as Deacon.
The date of Ordination is Sat., June 11. Details coming soon
Please join us in praying a novena to St. Stephen for our three seminarians; Andrew Crabtree, Joey Austin, and Neil Blatchford, as they prepare for their ordination to the transitional diaconate on Sunday, May 29th.
Bishop Stika offered prayers for Ukraine: Please pray for the citizens of Ukraine who are living in difficult and dangerous times right now. I offer my prayers that peace and freedom, which is rightfully theirs, return to them soon. As I watch the events unfold in Eastern Europe, I am reminded of my own family heritage, and my thoughts are with Americans who trace their ancestry to that part of the world—some of whom may still have friends and relatives living there. I pray for wisdom and compassion for our world leaders and that the aggressors in Ukraine recognize and repent of their oppressive acts. We ask God to protect the people of Ukraine. Amen.
Please note: If you would like to receive weekly bulletins, please email or call the office at office@saintthereseclinton.org or 865-457-4073, and we will be happy to add your email to the parishioner list.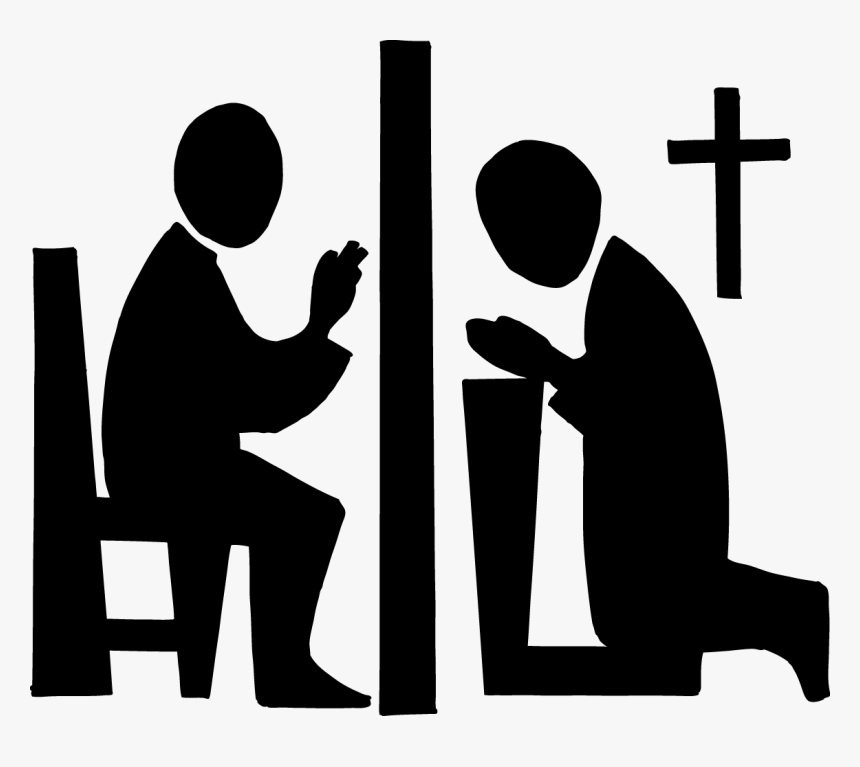 SACRAMENT OF RECONCILIATION: Confessions will be heard 4:15 p.m. Saturdays before the 5 p.m. Vigil or by appointment, by calling the office at 865-457-4073. USCCB Examination of Conscience

---
Council of Catholic Women CCW NEWS:
---
---
Parishes welcome new members into the Catholic Church through a process of education & faith sharing known as the Rite of Christian Initiation of Adults (RCIA). This process includes several stages marked by prayer, study, and discussion. Anyone desiring to join the RCIA sessions for this year please contact the Parish office or David or Linda McCune (865) 457-5015. RCIA Classes are held every Wednesday at 6:30 pm, and you are welcome to join anytime!

---
"Jesus the Bridegroom" You may view Fr. Richards presentation at the Cumberland Mt Deanery CCW Meeting on Saturday, Oct. 23 at the link below:
Heavenly Banquet:
The marriage between Jesus the Bridegroom
and his Bride, the Church
---
DON'T MISS THESE IMPORTANT MESSAGES ON THE DIOCESE OF KNOXVILLE WEBSITE:
Bishop Stika Pastoral Letter: Sin and the Worthy Reception of the Holy Eucharist
Bishop Stika issues letter regarding Latin Mass in the Diocese
---
THURSDAY NIGHT SCRIPTURE STUDY: All are invited to join us in studying the upcoming Sunday's readings and gospel to help prepare for Sunday Mass. The meeting is held in the parish hall, with social distancing seating. If you are interested, please contact Jean Chiaro at (865) 742-5137.
---
PRAY THE ROSARY: Please join us in the recitation of the rosary before Mass on Saturdays before Mass, at 4:30 pm, and Sundays at 10:30 am. This devotion to Our Blessed Mother is needed now more than ever. On Mondays and Saturdays, we pray the Joyful Mysteries. Say the Sorrowful Mysteries on Tuesdays and Fridays. The Glorious Mysteries are prayed on Wednesdays and Sundays. And the Luminous Mysteries are prayed on Thursdays.
---
FOOD CITY GIFT CARDS AVAILABLE AFTER MASSES AGAIN St. Therese earns 5% for each gift card purchased and you can stop by after Masses to purchase in $25, $50 and $100 cards. Thank you so much for your support!
---
THE CALL TO VOLUNTEER: We have a small parish, but full of parishioners with big hearts that have given of their time and talents to help St. Therese through this pandemic. Your gift of time — whether ushering, lectoring, Eucharistic Minister or anything else — keeps our parish going. For those who have not signed up but are interested, or want more information, please contact the parish office at 865-457-4073.
The following ministries are needing volunteers at this time:
Lectors

Ushers

Eucharistic Ministers

Liturgical Decoration

Garden maintenance

Blessing Box
---
Please note that according to the new Decree by Bishop Stika on May 19, 2021, the dispensation to attend Holy Mass on Sundays and Days of Obligation has been lifted as of May 22/23. Also, face masks will no longer be required. Holy Water is now available for use in churches. Please see full decree for more information.
COVID-19 RESPONSE: For the health and safety of Fr. Richard, Deacon Dan, and all those who choose to attend Mass in person, we continue to follow the guidelines set by Bishop Stika and the Diocese of Knoxville.
***GENTLE REMINDER: The Bishop has extended dispensation from Mass indefinitely for all those who are ill, vulnerable, or uncomfortable with going to church. St. Therese and St. Joseph will continue to live stream Sunday Masses.
---